You've become a mum...…..and now has come the time that you are planning to return to work....that feeling in the bottom of your stomach... I get you!
Most of us don't realise the massive impact becoming a mum is going to have on us. I remember being on maternity leave having planned to return full time back to work. Twelve months later my feelings on returning to this role radically changed and I was so emotional! Do you relate with any of these thoughts?
How am I going to cope with everything at home and at work?
Worried about being separated from your baby?
Am I going to miss out on things like their first steps, their first word?
I was riddled with guilt for leaving my baby, for wanting some adult conversation, for wanting to earn some money, for not being there for my sons every need.
How were we going to pay the extortionate childcare costs, what should I choose nursery Vs childminder?
What was my employer going to be like when I needed time off for poorly baby? Would they let me work more flexibly?
Are other people going to judge me for wanting to return to work? I felt like people thought I "should" be at home.
In a nutshell I felt overwhelmed...
What do you do now?
This is the point where it's so easy to get stuck.
Stuck because it's "convenient"
Stuck because you're comfortable there
Stuck because you don't know what else to do?
Stuck because your salary is good and you don't want to "start again"
Stuck because you're worried you won't get the flexibility you need somewhere else.
Problem is...…. ultimately you're not happy.
I can support you, with my Working Mums Survival Guide.
You can work through where you are now, what you want from your life and career and start taking action to get you there.
Don't hesitate and enrol in this course, it really can mean the difference of sink or swim. I will share with you tools to help you work on yourself, give you topics to get you thinking and ultimately get you into a great place to start making changes to improve your Working Mummy prospects.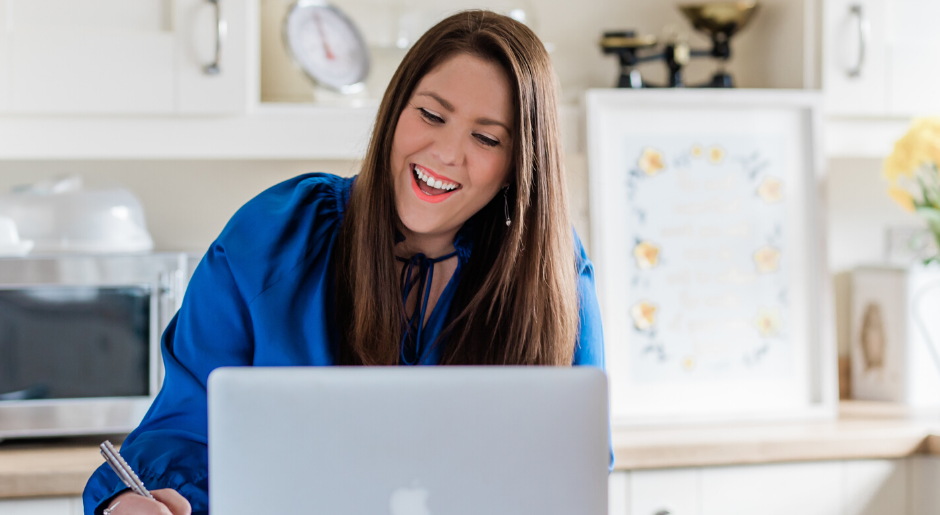 Hi, I'm Rachel Smith. Working mum, business owner, mum to two boys, wife, master practitioner in coaching & neuro linguistic programming......and Zumba fanatic!
I've designed this survival guide to support any working mum or mum who aspires to return back into the workplace, no matter how long you have been out of work.
Why have I designed this?
Because as a coach I so often say to people "I wish every mum knew this stuff!"... so this is what I have done. This guide teaches you some of what I consider to be, great tools to know, that will help you cope with the crazy life of being a working mum.
Take some time out to listen to the learnings on this course, invest time in yourself and let your knew found knowledge improve your future.
Also, it's made for Working Mums..... I know you're busy! From January 2021, I am now giving unlimited access to this course.
See you in the training,
Love Rach x